Alvair, incorporated in 2015, was formed to provide project management, engineering and construction management services to the energy and commercial construction sectors in Trinidad & Tobago and the wider region.
Our team of professionals can provide a one-stop service to all of your project needs through the full project life-cycle including Concept Development, Preliminary Engineering Design, Detailed Engineering & Architectural Design, Construction, Commissioning and Close-out.
Alvair's vision is to be the first choice provider of engineering, project and construction management services in the Americas and Caribbean. We hope to achieve this by building strong business systems that enable us to deliver projects that consistently meet and exceed our customers' expectations.
To consistently provide reliable and professional services to all of our customers in the energy and commercial sectors by maintaining quality throughout the planning, design and construction phases, thereby ensuring projects are completed on time and within cost.
To provide consistent value to our customers by understanding and delivering on their needs
To be uniformly predictable in the delivery of our services
To be outstanding in our work delivery and technical performance
To be innovative in our approach and our solutions.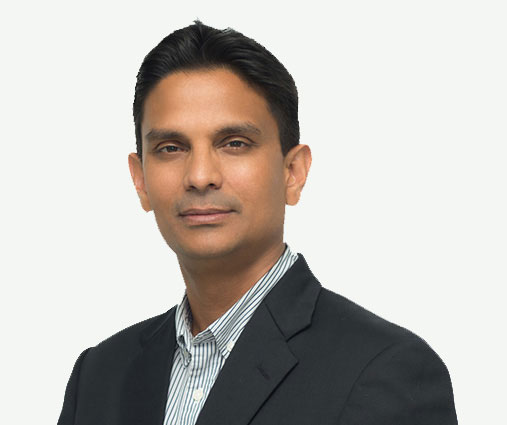 Barry Mohammed
Managing Director, R. Eng., PMP
B. Sc. Civil Engineering, 1996 – University of the West Indies (Upper Second Class).
Barry Mohammed has over twenty (20) years' experience in the design, construction and project management of major roads, bridges and drainage infrastructure projects, residential, institutional and commercial buildings, and industrial facilities in the power and oil and gas sectors. He has extensive experience in managing medium-sized EPCM companies in excess of 130 employees. Barry Mohammed is a project management professional. He manages the operational aspect of the Company and coordinates all of the Company's projects from inception to completion. Some of Mr. Mohammed's former capital-intensive projects in Trinidad and Tobago include:
The Southern Roads Development Project consisting of dualling of the San Fernando By-Pass, Crossing Interchange and Connector Road, San Fernando
The IDB Funded Health Sector Reform Programme for refurbishment and reconstruction of 37 Health Centres and District Health Facilities for the various regional health authorities in Trinidad
A New Gas Turbine Overhaul and Maintenance Facility for GE Oil & Gas and the Atlantic LNG Complex in Pt. Fortin, Trinidad.
Management of specific Engineering and Construction Personnel supply services to the EPC Contractors / Owners for construction of a Gas-To-Liquids Plant, a 720MW combined cycle power plant facility, a new 4.5 IMGPD Reverse Osmosis Desalination Plant and a 1MMTPY Methanol and DME project
Renovation of an existing 200 room hotel asset into the 4-star Magdalena Grand Hotel, Lowlands, Tobago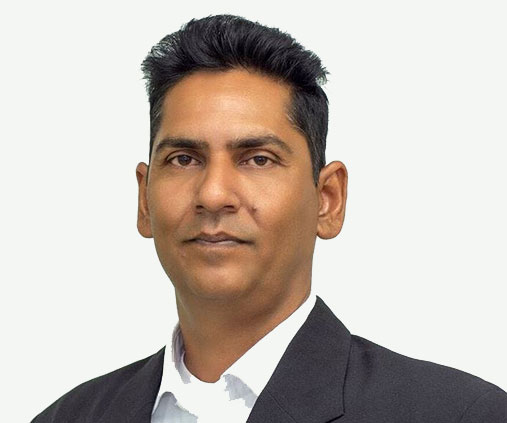 Vishnu Charran
Contracts Manager and Senior Site Superintendent
B.Sc Quantity Surveying, Heriott Watt University UK, 2016
Diploma Level Construction and Quantity Surveying, School of Higher Education Limited – 2014
Diploma Civil Engineering Technician, San Fernando Technical Institute – 1994
Vishnu Charran has over twenty (20) years' experience in site management, contract administration, scheduling, estimating and cost control. Mr. Charran brings hands-on site experience to our projects and provides a valuable linkage between the office engineering and field execution. Some of Mr. Charran's former assignments include a 1.7 MMT methanol plant, a new international airport terminal, a gas turbine maintenance facility and a combined cycle power plant where he supported the EPC's Contract Management Team in the contract administration of over six (6) major contractors with approximately 1,500 workers at peak.
To compliment his extensive site experience, Mr. Charran is currently pursuing chartered qualification in Quantity Surveying with the Trinidad and Tobago Institute of Surveyors, having successfully functioned as a Senior Cost Engineer and Cost Control Manager for the past fifteen (15) years. He is presently the Contracts Manager for a new 1MMTPY Methanol and DME greenfield construction project.
Kerrin Burgess
Director / Senior Structural Engineer, R. Eng, C. Eng (IStructE)
M. Sc. Civil Engineering, 2003 – Structural Engineering and Geomechanics, Standford University, California, USA.
B. Sc. Civil Engineering, 1999 – University of the West Indies (First Class Honours).
Kerrin Burgess has over eighteen (18) years' experience in civil and structural design of medium to high-rise buildings, industrial facilities such as power-generating turbine foundations, boilers, towers, offshore oil and gas platform structural modifications and integrity analyses. He was formerly the country manager for a multinational engineering company in Trinidad and the regional lead civil / structural engineer for one of the major upstream oil and gas multinationals. Kerrin Burgess is a Chartered Engineer with the Institute of Structural Engineers in the United Kingdom (IStructE) and as a senior partner of Alvair, manages and overseas all civil and structural engineering works for the Company.
Mr. Burgess is also a part-time lecturer with the University of Trinidad and Tobago. Some of his past papers and presentations include:
2012 – Structural Repair to an East Coast Offshore Platform
2007 – Balancing Risk and Benefits on Engineering Projects
2006 – Earthquake Engineering Techniques used in the design of Structures
2005 – An Introduction to Performance Based Engineering
2000 – The Seismic Design of Steel Special Moment Resisting Frames